National Institute of Science Education and Research (NISER)
Bhubaneswar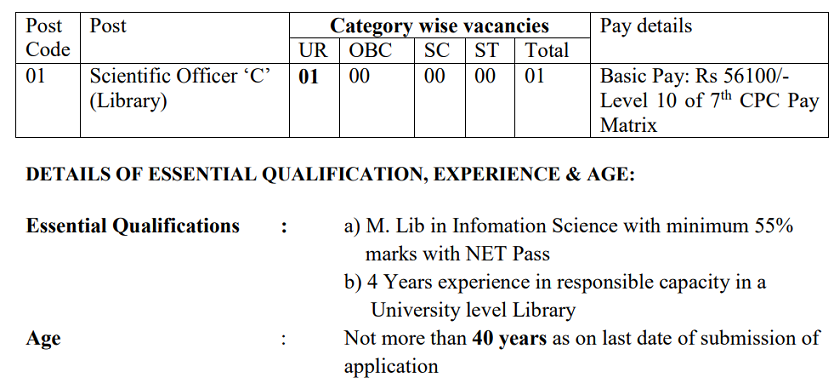 Desirable Qualification:
a) Work experience in library of a reputed Institute/University. b) Should have proficient knowledge in the following areas: Library policies, procedures, methods,ethics and professional standards, library programming standards,research, information gathering systems and methods,information database systems, Internet searches, organization and structure of the library, library systems for cataloguing, acquisitions and searching, and, on-line bibliographic utilities. c) Have skills in the following areas: ability to manage a library and its collection, computer skills including the ability to operate computerized library, spreadsheet, word-processing, email,database and graphics and website development programs at a highly proficient level, effective oral, presentation, listening and written communications skills
How to apply
 i) Only ON-LINE applications are received. The applicants should apply online through the website http://www.niser.ac.in  on or before 26 August 2019. 
Official link
https://www.niser.ac.in/notices/2019/recruitments/SO-C_Library_Advertisement.pdf